In Schools and Arts Award
We work offsite in schools using our own equipment.
The workshops and staff training we provide enables both students and staff to learn new skills explore their creativity and teamwork.
We also look to support schools to use their own equipment in creative way, enriching the learning experience of all students in the schools.
We have been able to support students through the Arts Award qualification and have had some fantastic outcomes over the last few years.
Flycheese studio has been working with students from Heritage Park Community School for the last 3 academic years and Heritage Park for the last year. We started working with Freeman College this term and hope to continue next academic year.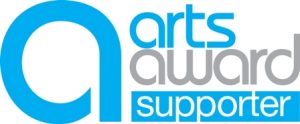 We work with schools providing student placements, we have been very successful supporting young people in inclusion programs and provide 1-1 and group placements.